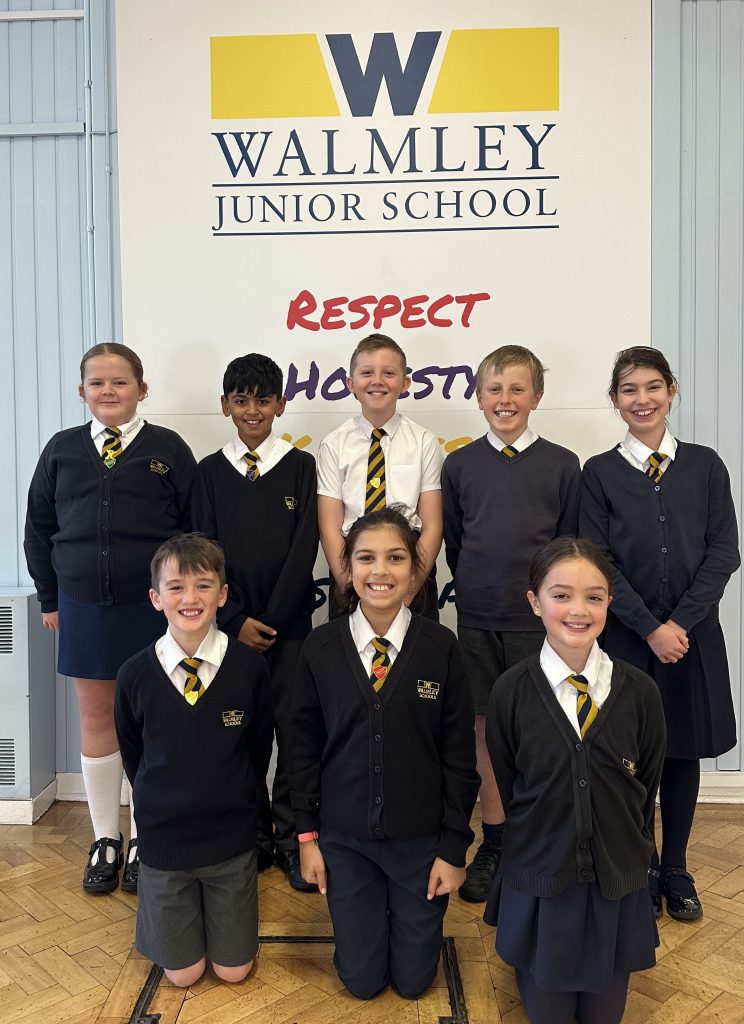 Mae, Veer, Seb, Zak and Esme
Isaac, Isabella and Taylor
In Year 6, children have the opportunity at the beginning of each term to be selected as a school prefect. This is a very prestigious role and children wear their badges with a great sense of pride. Our prefects have been recognised by the senior leaders and their teachers as kind, respectful and considerate children, who show exceptional politeness and demonstrate all of our school values – they are model Walmley Junior School pupils. As part of their roles in school, prefect's complete daily tasks as part of a team to support both staff and children. The position not only allows the Year Six pupils to lead by example and demonstrate their responsibility, it also enables the younger children to learn from a good example. At Walmley, we value the contribution they make day-to-day, which helps the school run smoothly:
Welcoming visitors and showing them around our school
Organisation of the school library
Monitoring of the computer suite
Opening and closing of all external doors for year groups
Organisation and monitoring of the Physical Education equipment
Supporting charity events (Macmillan, Children in Need and Remembrance Day).